= About =
Citta Moda: Your Virtual Online Mall
Men and Women of all Ages Welcome
Having A Great Time; Hope You Will Join The Fun. My goal on this webplex (network of websites, with Citta Moda as its new centerpiece) is to have a blast putting all this together. I love shopping malls with their wonderful strolling people, their bright and shining objects, and their glittering store windows. If you're like me, you also love them. So let's go browsing together. I want to make this a unique experience by adding bits of text (blog, stories, etc) as time goes on. For now, I'm busy hanging baubles on racks and facing those beautiful magazine covers outward to catch your eye.
Primary Motive: Eye Candy. If you buy something, I usually get a percentage. Great. What this is really about is having fun. As you may have noticed, our 20th Century shopping malls are in trouble. Many are closing or changing into some sort of office hive or whatever. A lot of major businesses are having trouble transitioning and becoming part of the 21st Century (which includes old-line publishers, in my industry). I can't solve all those problems, but here's a way to bridge the divide. I can tell you this: people will always want to go out to public places with bright lights and busy people. Somehow, we'll all figure out to bring it together, because brick and mortar shopping will never go away.
Even The Ancient Romans Had Malls. If you journey to ancient Rome, as I'm doing in a research project that will publish soon, you'll find amazing malls. One is the old Emporium on the Tiber bank near the Aventine Hill, and the newer Porticus Aemilia nearby. Others include the Macellum Magnum, the Porticus Liviae, and the Porticus Octaviae. The ultimate has to be the great Trajan's Market, a mall built early in the 2nd Century A.D. by one of the greatest Roman emperors. Then there are the fabulous arcades of Naples, Milan, Paris, and London built mainly from the 1700s onward. I'm going to be writing about all that when I get the doors open and the lights on in Citta Moda. Stand by for that. Meanwhile, here's why I'm doing Citta Moda. I was an early Web (WWW) adapter (1996 on). I have done affiliate sales since about 1998 or so. I just love being a shopkeeper. It goes back to my childhood in Europe.
This Webplex: My Toy Train Set. Jean-Thomas Cullen (John T. Cullen) has this to say about his other favorite hobby (aside from writing exciting books).
My Other Passion. When I was a little boy in Luxembourg, I had a number of passions (spinach, broccoli, and mushrooms not among them). For one thing, I was a voracious reader of everything I could get my hands on, from Hergé's Tintin comics series to Jimmy, das Gummipferd in Sternchen, das Kind von Stern (long-defunct kid version of Stern (Star) magazine out of neighboring Deutschland. I read British author Enid Blyton and U.S. author Mark Twain in German. But my other main passion was toys, including a little castle and a model train set. I miss the castle, which disappeared during our move to the U.S. when my father retired from the U.S. Army, but I brought with me that passion for model railroading. My little train set also stayed behind (had to; different voltage). I have never had the time, money, or space to build a layout, but I get the same delight from hooking up files and images on my webplex. I get even more joy from sharing what I have built (every model RR enthusiast does). So here we are. I'm doing this purely for fun. Well, almost.
My Over 30 Books. It occurs to me that, while I bring you the joy of bright and shiny objects in a virtual, imaginary online shopping mall, you will also see some of the books I have written—like my serious investigation of the famous 1892 true crime and resulting ghost legend at the Hotel del Coronado near San Diego. Check out Coronado Mystery for my three books about that. Or check out my online Café Okay Book Shop for my over thirty other titles including poetry, novels, and nonfiction.
San Diegoer. Part of the fun will be when I plug in cool info about my home city of San Diego, California. I've lived, worked, and traveled a lot in my life, both in North America and in Europe. I love having San Diego as my home base, from which to continue sampling the delights of Paris, Luxembourg, Berlin, Prague, Budapest, Vienna, Rome, and so many other wonderful places. Did I mention Heidelberg, Brussels, and Paris? Oh yes, Paris is worth mentioning twice. But San Diego will be mentioned often on this site as well. Now let's go back to the central plaza of our virtual shopping mall.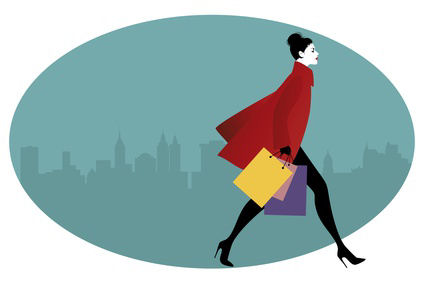 Copyright © 2017 (ongoing) by Clocktower Books. All Rights Reserved.